EM Bokashi now available! The cost is $20 per four (4) pound, standup bag, and includes shipping to the U.S. For our foreign buyers please make inquiry with us on shipping via info@iliahi.com Mahalo!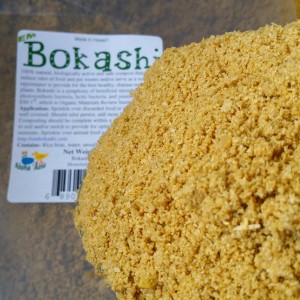 We manufacture bokashi made with EM (effective microorganisms), and related EM products, including EM ceramics. The type of EM we use for all our products is known as EM·1®. We are based in Kahalu'u, O'ahu, Hawaii and are a manufacturing and educational division of 'Iliahi Enterprises LLC and Kahalu'u Country Store, which also sells our products.
This website is dedicated to the use of EM, Bokashi, and nature farming. You will see the application of these technologies with much effort at the 3 R's of reduce, reuse and recycle at the Bokashi Center. Our business principles are cooperation, creativity, and co-prosperity; providing you more use value, than taking cash value.
4 pounds, $20 via Paypal. Free shipping to U.S. buyers!
---